Description
BRAND   CO LABEL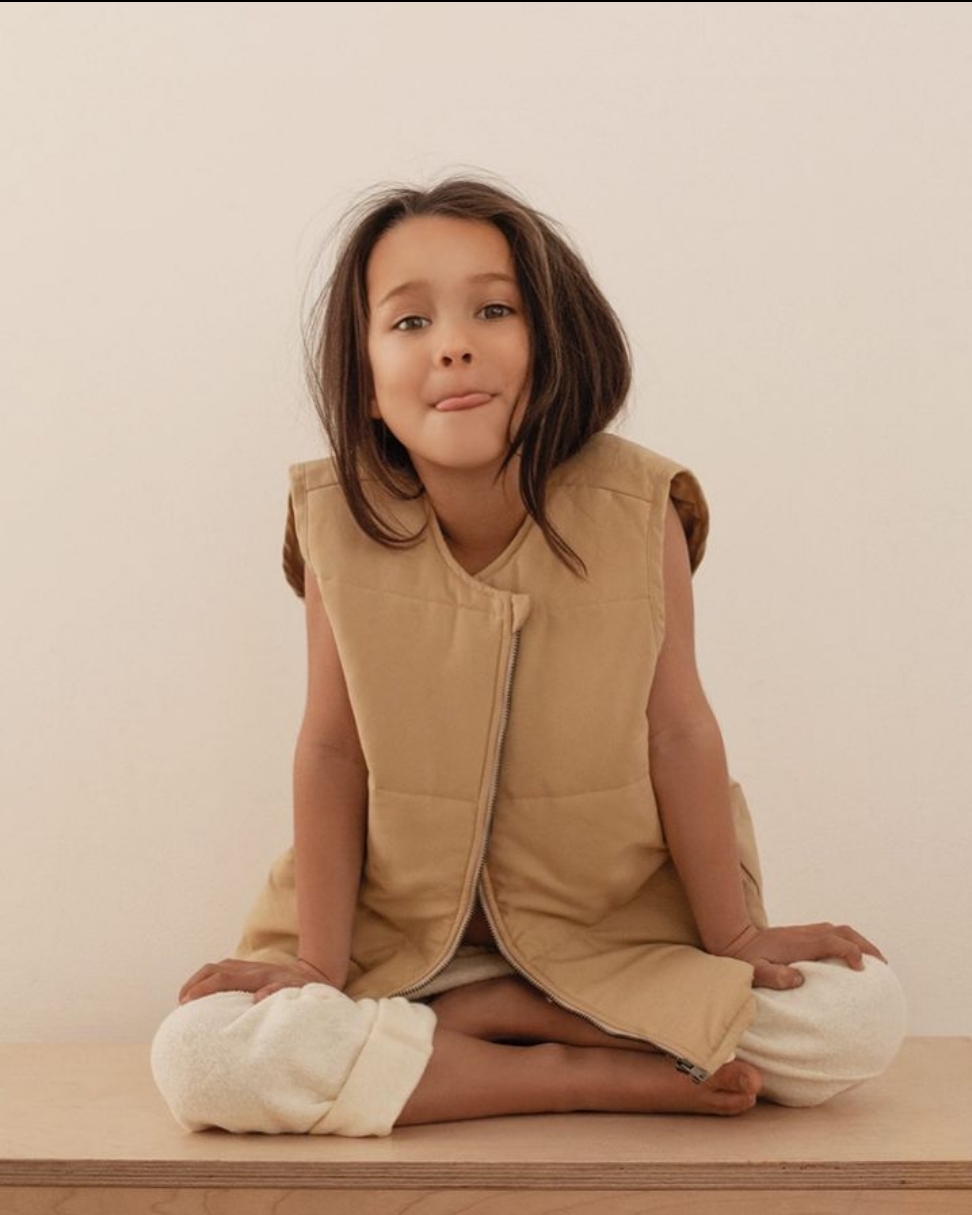 一年四季均可穿,前短後長設計讓孩子蹲下玩耍時也不擔心露出下背。
BOXY 版型,適合多個年齡階段,好好保存一個尺寸可以穿上 3 年,再傳給弟弟妹妹們也不成問題 !
採用 THIN DOWN® 回收的 RDS 羽絨填充物製成。一種輕薄的創新羽絨材質,讓孩子輕鬆活動並感到舒適。
正面有拉鍊,正面口袋可存放小物件。
外層由 ECONYL 製成——具有輕微的彈性。
100% 透氣羽絨面料,非常薄的一層,孩子可以隨時保持舒適的溫度而不會過熱。
Co Label 服裝及其棉料均在義大利製造。

大部分款式(70%)由庫存的現有未使用棉料製成,其餘 30% 來自新棉料。
符合CO Label的永續回收理念,CO Label也是"CONSCIOUS-Label"的縮寫。同樣,My 已廢除使用一次性塑料包裝,更喜歡6 個月內可以完全生物分解可堆肥包裝。
尺寸建議
尺寸正常,依月齡拿即可。
商品資訊
材質 
       外層:ECONYL,內殼 100% 再生棉
       內裡:THIN DOWN® 60 克

       使用 THINDOWN® 再生羽絨100% 可回收天然羽絨,減少對環境的影響並減少碳足跡 。
產地 : 義大利
Beautiful versatile vest, made with re-cycled RDS down padding from THIN DOWN®. A thin innovative down fabric that makes movement and comfort easy for your child. Zipped front and two front pockets for those small treasures. BOXY fit, with an extra low back to keep your little one from freezing on lower back when playing. Outershell made in ECONYL – with a slight elasticated ability. 100% breathable down fabric in very thin layer, will keep your child at a comfortable temperature without overheating at anytime.
Fit is made to span several ages, so your child can layer with blouses or thinner jackets to prolong use of this vest.
One size will span 3 years if kept properly. And can be handed down.
100% RECYCLED NATURAL DOWN REDUCED ENVIRONMENTAL IMPACT REDUCED CARBON FOOTPRINT BIODEGRADABLE PRODUCT LOW ENERGY IMPACT REDUCED WASTE
High Quality Garment
Made 100% in Italy