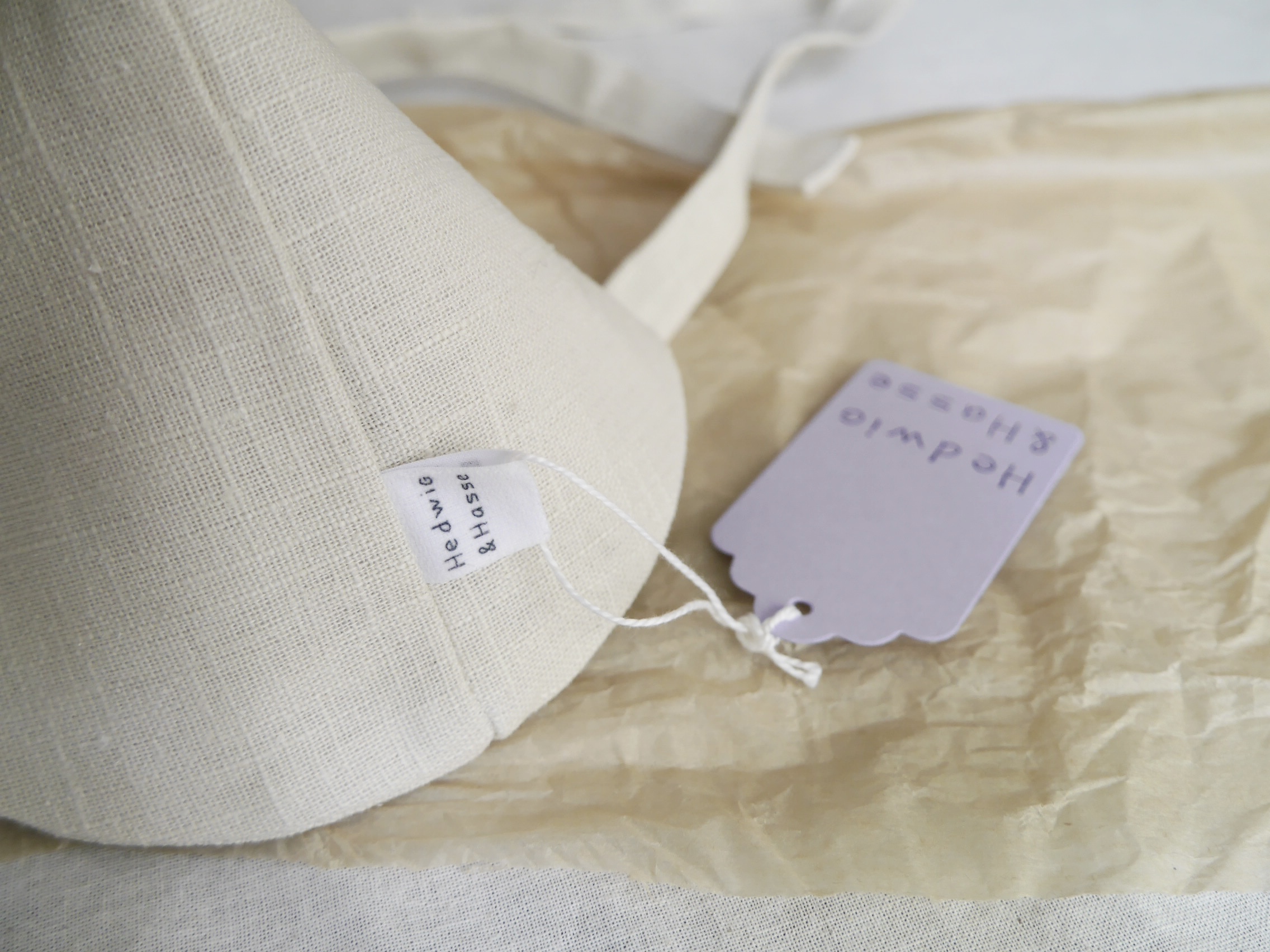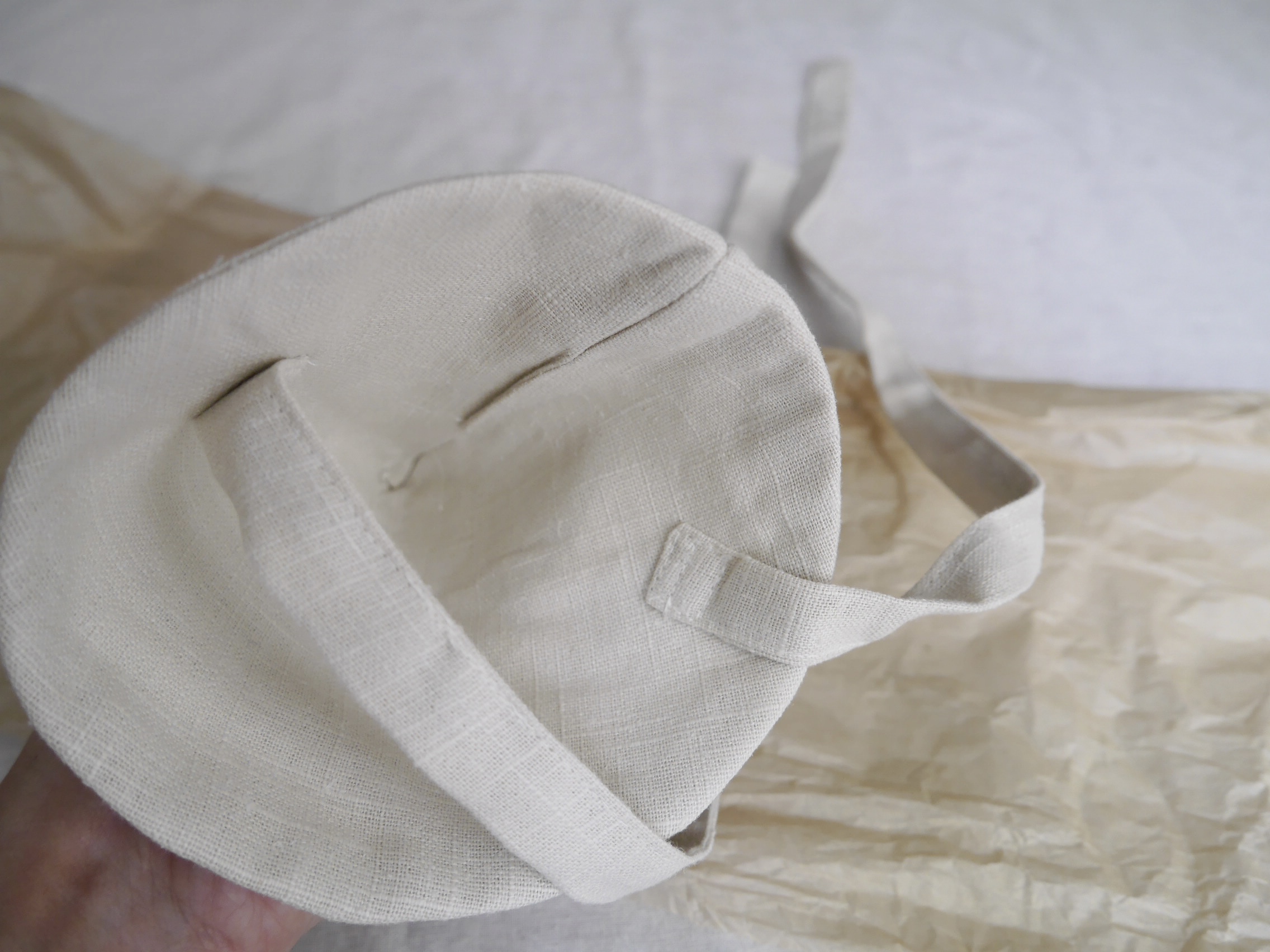 100% linen party hat.

This party hat can be worn with or without a little fold. It can be washed if needed, what makes it a sustainable party hat option. Fun for years to come!

Suited for children of all ages.

Can be washed in the machine at 30 degrees, please do not tumble dry. Iron medium or hot.

Measurements (approximately)

hight(高度): 12 cm

diameter (直徑): 13 cm

length of linen cords (全長): 40 cm
-
設計師說-
How I made it

I made a quick linen hat for Hedwig her second birthday last July, as I forgot to buy a paper one in the store. Posted some pics on instagram and from then on I got some requests and decided to perfect the design.